CTS-5500V
Ecografo B/N general, para estudios veterinarios.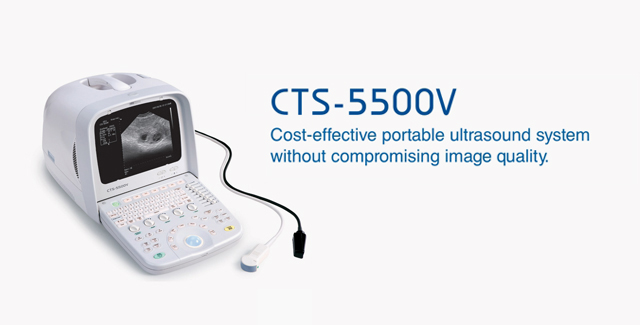 10-inch non-interlaced monitor
Large capacity image storage
Dual-probe connectors
User-defined function key
Large quantity of body mark
Five-frequency probes
User defined function key
The user can assign a frequency-used function(e.g. BPD) on certain key (e.g. F1) so as to address veterinary's preferential demands.
Up to 256 frames cineloop playback
Flexible storage media option
Storage Media: Hard disk, USB disk and DICOM.
Storage formats: BMP, JPG, AVI and CIN.
Complete reproductive measurement software
Equine, bovine, ovine, canine, feline and primate.