CTS-5000
Ecografo con 4D B/N. El 4D institucional mas economico del mercado! La mejor relacion costo - Beneficio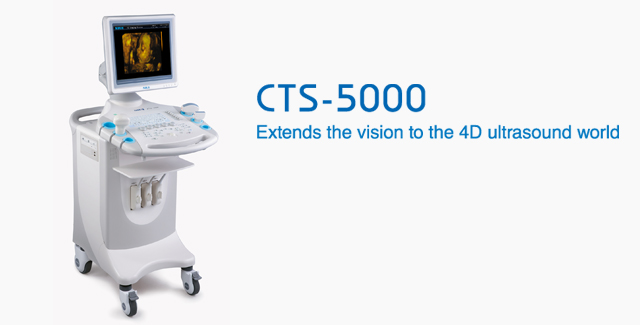 Características
-Monitor LCD a color de 15-pulgadas de alta resolución
-Sistema basado en PC, con una alta velocidad de la unidad de procesamiento gráfico (GPU)
-Tecnología de reducción de mancha
-Imagen de tejido armónico
-Imágenes inteligentes 3D
-Opcional PWD
-Imagen totalmente digital y cristalina.
-Disponible grupo de transductores de súper banda ancha, multifrecuencia y alta densidad.
-Almacenamiento en USB, disquete, disco duro, CD-RW
-DICOM 3.0.
-Cineloop de gran capacidad.
-Gran cantidad de funciónes de cálculo.
-Apariencia elegante
-Conector para 3 Transductores activos.
Simple & quick 4D operation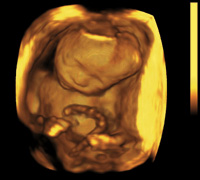 Unlike complicated operation in traditional 4D ultrasound imaging, the CTS-5000 adopts simple and quick operation method. Just with a few simple steps, the 4D ultrasound images can be easily obtained.
Convertible Imaging Orientation

Images can be inverted not only up/down/left/right, but 90° continuously. The doctors may observe images as they wish, clear at a glance in clinical exchange.
Complete documentation system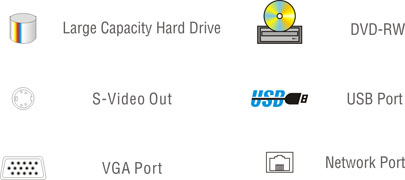 With the direct PC connection, various file storage format, report auto creation & more, CTS-5000 offer you the complete documentation management functionality
Smart Tracing function
When measuring area or circumstance, if the trace is not good, press Backspace to return to the proper place and then continue tracing.