Apogee 3500 OMNI
La mejor solución para diagnósticos cardiologicos complejos.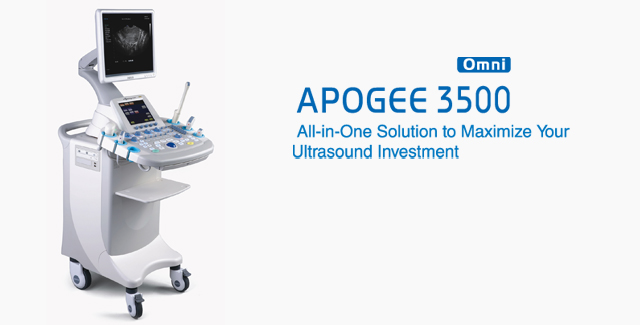 Características del producto
Tecnología de obtención de imágenes digitales de alta precisión.
THI; imágenes compuestas en tiempo real, imágenes trapezoidales, imágenes ampliadas del sector.
Imágenes de Flujo Doppler Color (CDFI), espectro Doppler.
Medición versátil y función de cálculo para diagnóstico clínico.
Disponible grupo de transductores de súper banda ancha de alta densidad, tipo phased array (arreglos en fase), 4D.
Estación de trabajo incorporada.
Sólido sistema de manejo de imágenes y archivos.
Conexión con sistemas PACS y DICOM 3.0.
Extended Pulsed Imaging (EPI)
EPI increases the capturing capability of echo signal information to realize in-depth detection, escalating imaging penetration & contrast. This brings significant benefit to the diagnostic imaging of large size patients.
Color Enhanced Technology
With this feature, Apogee 3500 Omni dynamically traces & captures the subtlest frequency shifting signals of red cells to enhance the color flow sensitivity.
Cardiology Diagnosis Gateway
Apogee 3500 Omni extends the ultrasound value to the max with the inclusion of phrased array probe & continuous wave Doppler. Built on a refined ultrasound platform, the Apogee 3500 Omni is tuned to meet your diagnostic application demand on cardiology.
Thumbnail View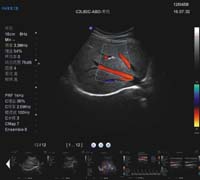 The thumbnail of the currently saved diagnostic images are retained at the bottom of the screen, which can be recalled for comparison and analysis any time.
Invert Tissue Harmonic Imaging (ITHI)

Riding over the general harmonic imaging frequency band limitation, ITHI enhances the harmonic wave signal to obtain the purified tissue harmonic imaging, resulted in a crystal clear tissue harmonic imaging.
Split B/Color Mode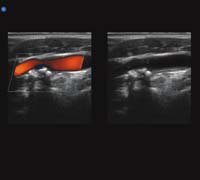 Sonographers may observe 2D and color images respectively and make precise diagnosis through comparison.
Touch Screen Operation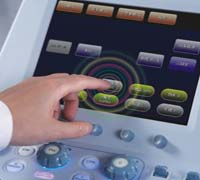 By operating the color touch screen, sonographers may fully understand the current operation flow at glance and achieve their exams quickly.
Spectrum Envelope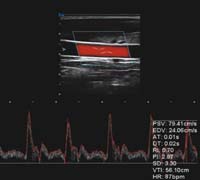 PW and CW modes are available. Sonographers may choose fully automatic real-time spectrum envelope, manual envelope, or auto envelope by selecting the start point. Hemodynamic data, such as PSV and EDV, will be analyzed and displayed automatically.
Keyboard Drawer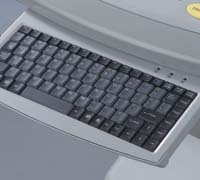 With the drawer-designed keyboard, information can be input easily